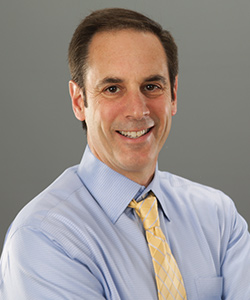 Jay B. Gordon, Ph.D.
NJ Licensed Psychologist #37590
Dr. Jay Gordon has been treating children, adolescents, and adults for behavioral, emotional, and neurological problems for twenty years. An experienced and skilled clinical psychologist, Dr. Gordon provides psychoeducational and neuropsychological evaluation and treatment, and individual, family, marital, and group therapy. He specializes in treating children and adults with neuropsychological conditions (i.e. ADD/ADHD, Learning Disabilities, Traumatic Brain Injury, Post Concussive Syndromes, and Dementia/Pseudo-Dementia), chronic medical illness (i.e. Irritable Bowel Syndrome, Fibromyalgia, Chronic Fatigue Syndrome, chronic pain and chronic headaches), and anxiety and depressive conditions.
Dr. Gordon has been in private practice in Ocean and Monmouth County, New Jersey for over ten years. He is also a member of the consulting staff at Health South Rehabilitation Hospital, Tinton Falls, Health South Rehabilitation Hospital, Toms River, Sothern Ocean County Hospital, and St. Barnabas Behavioral Health Hospital. He is manager of the Brain Injury Program at Health South Rehabilitation Hospital of Toms River. He has a degree in clinical psychology with a sub-specialty in neuropsychological. Dr Gordon is member of the American Psychological Association, The New Jersey Psychological Association, and The National Academy of Neuropsychological.
A frequent speaker, Dr. Gordon has lectured at various community, professional and community organizations on various topics, such as Brain Injury Rehabilitation, Dementia, and ADHD. He has also completed research in Functional Evaluations of Brain Injury and Community Based Treatment in Young Adults with Brain Injury.
Dr. Gordon received his Bachelors Degree from Rutgers College, Rutgers University, and his Ph.D. from Drexel University.
ADD & ADHD Solutions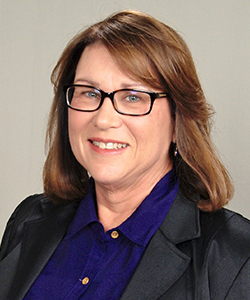 Joanne Perry, Ph.D.
NJ Licensed Psychologist
Dr. Joanne Perry is a NJ-licensed psychologist who completed her clinical internship at the University of Medicine and Dentistry of New Jersey (UMDNJ)-University Behavioral HealthCare (UBHC). She was trained in using Cognitive Behavioral and Solution-Focused therapy to address a wide variety of psychological issues. Dr. Perry completed her doctoral studies at Philadelphia College of Osteopathic Medicine (PCOM) after many years of practicing school psychology in the New Jersey public schools. In May 2013, the Alumni Association of PCOM awarded Dr. Perry a Certificate of Merit for "serving the welfare of the community and public health of our nation."
Dr. Perry has extensive experience with psychological and educational assessment, parent training, crisis intervention, as well as individual and group counseling. She provides psychotherapy in order to address an array of mental health and behavioral issues including mood disorders, anxiety disorders, sleep disturbances, disruptive behavior disorders, ADD/ADHD, and Autism Spectrum Disorders.
She specializes in using state of the art treatments for social skills problems and executive functioning disorders. As a former special education teacher and child study team member for over 20 years, Dr. Perry is uniquely qualified to assess and intervene on behalf of students with disabilities and their families.
Dr. Perry is a member of the American Psychological Association, the New Jersey Psychological Association and the National Association of School Psychologists. She is an active board member of the New Jersey Association of School Psychologist (NJASP). Dr. Perry is a Past-President of NJASP and currently serves as its Executive Secretary.
ADD & ADHD Solutions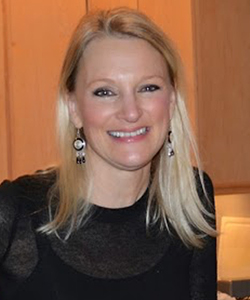 Therese Cresanti-Daknis, Ph.D.
Dr. Therese Cresanti-Daknis earned her Ph.D. from SUNY Albany in 1991. She works almost exclusively in the fields of geriatric & health psychology in a variety of settings including acute & subacute rehabilitation hospitals, long term care & assisted living facilities.
ADD & ADHD Solutions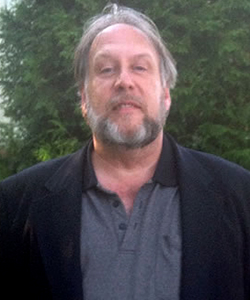 Avi Gopin, MA, LCP, BCIAC
Biofeedback Specialist
Avi is a licensed Professional Counselor who is board certified in Biofeedback and Applied Psychophysiology. He has been practicing in New jersey since 1989 and specializes in Relaxation raining, stress management, and mindfulness mediation. He is skilled in treating people who are struggling with disorders that have a strong stress components including IBS, and other GI problems, migraine and tension headaches, panic attacks, phobias, anxiety/depression, chronic pain, and other neurological and cardiovascular problems. At Neuropsychology and Counseling Associates, LLC, Mr. Gopin uses various forms of therapy including cognitive-behavioral and insight development therapy for most of his clients. He also trains clients in deep relaxation using biofeedback. Biofeedback measures and mirrors stress levels I the mind body back to the client. The client then learns to gain control over stress and it's associated symptoms. Once learned and mastered, these tools last a lifetime.
ADD & ADHD Solutions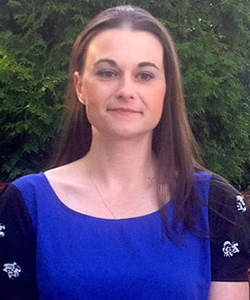 Katherine E. Seaman, LPC
Katherine is a licensed practicing counselor with a Master's Degree in Counseling Psychology from Georgian Court University and over seven years of experience working primarily with children, adolescents and young adults. Katherine Seaman is able to utilize her training in Cognitive Behavioral Therapy as well as a variety of play therapy techniques to treat many different mental health diagnosis. Her approach to therapy is very client centered and goal oriented. The office setting that she practices is a private yet inviting with a calm atmosphere and friendly staff. The location is a well-lit safe environment that is handicap accessible. Office hours are from 8am - 8pm Monday through Friday. The initial visit will be a consultation to evaluate if my services are appropriate for you or your child's specific needs.
ADD & ADHD Solutions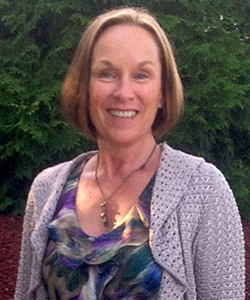 Jacqueline Lucas, LCSW
Jacqueline Lucas, LCSW received her Bachelor of Social Work at Kean College in 1981 and a Master of Social Work from Rutgers University in 2005. She has extensive training in the adult mental health and family work related to issues of aging.
Jackie provides psychotherapy to individuals 18 years of age and older. She utilizes an integrative therapeutic approach with a focus on cognitive behavioral therapy.
Jackie's practice focuses on helping individuals to gain a better understanding of themselves and their past in order to understand their current challenges. She addresses issues such a depression (individual and care giver), anxiety (generalized, diving, panic attacks), family conflicts, relationship issues, anger management and chronic illness and grief. I encourage the identification of the individual's strengths, core beliefs and the development of coping skills in order to promote self awareness and individual growth.
ADD & ADHD Solutions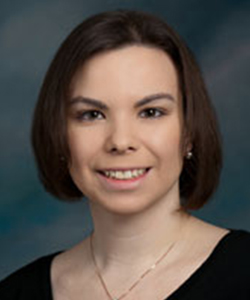 Kristen Schreier M.A., CCC-SLP
Speech-Language Pathologist
Kristen Schreier is a graduate of The College of New Jersey with a degree in Speech Pathology. She has been a speech pathologist working with the adult population after neurological disorders at HealthSouth Rehabilitation Hospital since 2007. At HealthSouth she has been the Brain Injury Program Coordinator since 2012. Kristen is also a Certified Brain Injury Specialist and CBIS Trainer. In recent years, Kristen has given workshops on Acute Cognitive Rehabilitation, The Effects of Ataxia after a Brain Injury, and TBI on an Aging Brain. Kristen has also worked with private pediatric and adult clients. Beginning in 2017, Kristen has partnered with Pathways Neurological Associates as an outpatient SLP to provide continued care to patients after diagnoses of: TBI, Stroke, ADHD, or other neurological disorders.
ADD & ADHD Solutions
Letitia A. Pickel, Psy.D.
Nationally Certified School Psychologist
Dr. Pickel is a New Jersey Certified School Psychologist and a Nationally Certified School Psychologist. Letitia received her doctorate degree in Psychology from the Philadelphia College of Osteopathic Medicine and her School Psychology certification from Georgian Court University. Clinical experience includes 30 years of extensive training in all areas of mental health: crisis intervention, forensic psychology, eating disorders, drug and alcohol addiction, voluntary psychiatric admission and involuntary commitment placement proceedings, geriatric mental health, and school psychology. Letitia currently practices school psychology in a New Jersey elementary school district, where her duties include advocacy for children 3 – 13 years of age, psychological testing, parent teaching, crisis intervention, individual and group therapy for children and parents, and court appointed services.
Letitia has been a member of the clinical staff at Neuropsychology and Counseling Associates since 2009 where she was professionally trained and currently practices biofeedback, specifically for those patients who are experiencing pain, anxiety, and depression, and cognitive remediation therapy, for patients experiencing post-concussion symptoms from a head trauma. Letitia also provides psychotherapy utilizing the cognitive behavioral therapy model for all areas of mental health and parent management training, which assists parents with children who may have behavioral difficulties. Letitia is currently in the process of obtaining licensure from the State Board of Psychological Examiners.
ADD & ADHD Solutions
Cathleen R. Meilner, LCSW
Cathleen Meilner is a Licensed Clinical Social Worker providing individual psychotherapy to adults and the senior populations. She graduated from Ramapo College of New Jersey with a Bachelor's degree in Psychology and received her Master of Social Work from Rutgers University, New Brunswick. She also obtained a Certificate in Gerontology and completed a Gerontology Fellowship Program. Cathleen's work experience is in mental health, direct practice and crisis stabilization. Cathleen provides psychotherapy to individual suffering from mood and anxiety disorders using techniques from cognitive behavioral and interpersonal treatment models. My approach is goal oriented, interactive and tailored to meet the needs of my clients.
ADD & ADHD Solutions
Kathy Corban, B.S.
Kathleen Corban has an extensive career as a Cognitive Remediation Therapist and Testing Technician that spans fifteen years. She provides services for both Adult and Children populations diagnosed with Traumatic Brain Injury, Post-Concussive Syndrome, Cerebral-Vascular Accident, and ADD/ADHD. Kathleen assists individuals with identification and implementation of strategies for memory loss, impaired attention and organization skills. Kathleen earned a B.S. in Business Administration and a B.S. in Therapeutic Recreation and Psychology. Her work experience includes, Inpatient and Outpatient Physical Rehabilitation, Community Based Cognitive Rehabilitation Program, and Psychology practices.
ADD & ADHD Solutions
Nancy F. Johnson, Ph.D.
ADD & ADHD Solutions
Clare Vierbuchen, Ph.D.
ADD & ADHD Solutions